Staff that treats your family like their own
Whenever you begin anything new – especially moving to a new home – it can bring the fear that you won't know anyone, or you won't find it a friendly or welcoming place. These fears can be magnified in a retirement community. After all, you've spent a lifetime accumulating friends and memories, and now it may seem like you have to start over. Hillcrest Royale has been managed by the same family for 26 years, and we understand these fears. Our caregivers work every day to make your new home welcoming and comfortable, and when you're here, you are part of our family.
At Hillcrest Royale, we pride ourselves on building personal relationships with all residents as well as their loved ones. Our family and senior care workers in Thousand Oaks would love the opportunity to meet you in person.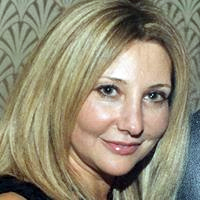 Inga Jakobovich – Founder
---
Holly Gold
---
Michelle Gubbay Snyder
---
If you'd like to become a member of our community,
please call (805) 371-0035 to schedule a visit today.


Our caring team has only one goal – to provide whatever our seniors need to ensure their satisfaction. When you make an appointment to tour our residences, you'll enjoy a complimentary lunch or dinner as our guest!
Contact Us